Lighthouse Dental Practice
19 Clarendon Road,
Southsea, PO5 2ED
reception@lighthousedental.uk
Opening Times
Monday to Friday – 8.30am–1.00pm – 2.00pm-5.00pm
Lighthouse Dental Practice
Our latest technology is the TRIOS 3D scanner, which we have called our 'new toy'
Our latest technology is the TRIOS 3D scanner, which we have called our 'new toy'. It takes dentistry to the next level; from results to treatment planning and preventative care. This bad boy tracks changes and identifies dental conditions sooner, gives us the opportunity to show our patients expected results within minutes by using the smile design and treatment stimulator and much more….
"It is amazing and will blow you away"
The Trios creates high-quality digital impressions in lifelike colours and its artificial intelligence removes excess soft tissue from the digital impression. Independent studies report statistically higher accuracy for TRIOS compared with conventional impressions and/or impressions made with other major intraoral scanners for full arch, single unit and multi-unit restorations.
The Patient Specific Motion enables the dentist to record the patient's own movements, highlighting the static and dynamic contact points on restorations.
These are exciting times for us, continuously updating our practice with the latest technology to make it more exciting for you as well as ourselves. We pride ourselves in giving you the best we can in modern day dentistry and look forward to sharing it with you.
Your smile can change someone's day, so keep smiling!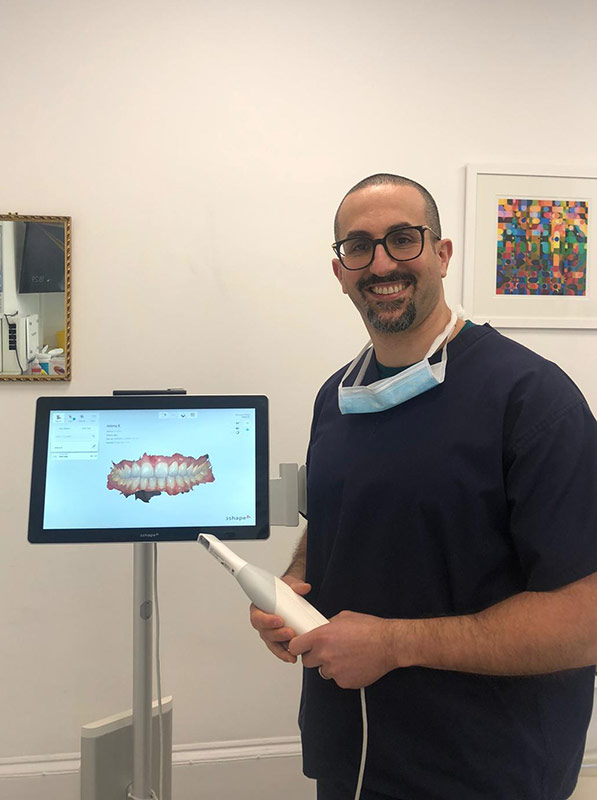 Because everyone deserves to smile