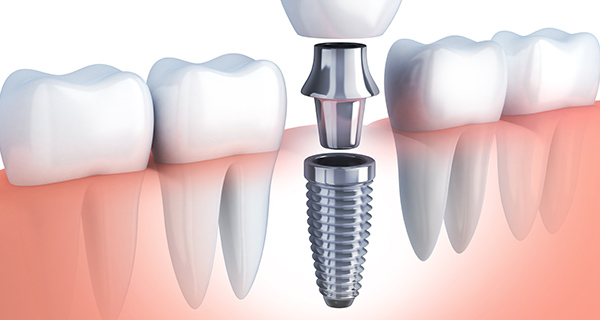 A dental implant is an artificial tooth root placed into the healthy bone under a local anesthetic and provide permanent support for crowns and bridges. Dental Implants look like natural teeth and can last a lifetime. To find out more click on these links: 
https://patient.biohorizons.com/dentalimplants-about.aspx
"Here at Lighthouse Dental Practice, we genuinely believe in offering our patients the most advanced, yet comfortable solution to their dental needs.
When it comes to missing teeth, dental implants are the first choice by all. There are various options available to you and will be highlighted in a personal treatment plan completed by one of our expert Dentists.
So… why choose dental implants?
• They are the closest thing to a natural tooth.
• They do not place additional strain and stress on adjacent teeth.
• They are fixed in place with an extremely low risk of becoming loose or falling out.
• They are a predictable and long-term solution, with remarkably high success levels.
For more info on Implants you can visit these links: