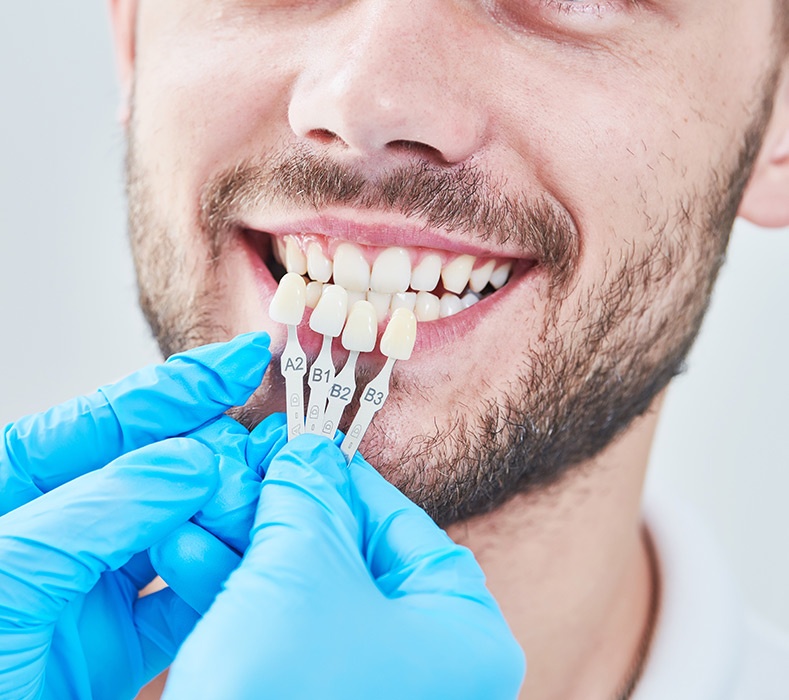 How do Dental Implants work?
Dental Implants are carried out under local anaesthetic and can be undertaken with or without sedation. It's an excellent choice to replace missing teeth.
There is no need to prepare (drill) adjacent healthy teeth as with conventional crown and bridge work.
A dental implant (also known as a tooth implant) consists of a titanium screw that is inserted into the jaw. Implant surgery is a prominent method of tooth replacement.
Tooth implants are used to restore gaps in your mouth by supporting one or more false teeth (e.g. a crown, denture or bridge)
Having implants placed is a simple procedure which will allow you to eat and smile with confidence
The dental implant then becomes surrounded by bone and acts as a stable base to support a cosmetic crown.
Innovative treatment with long-lasting results
Missing a tooth can be extremely uncomfortable, as the things we take for granted such as smiling and eating, are negatively affected. Here at Lighthouse Dental Practice, we can replace any missing teeth through implant surgery, where you'll be receiving treatment from one of our team.
In addition to having expert personnel, we use industry-leading, state-of-the-art technology which all ensure a reliable and efficient treatment. Lighthouse Dental Practice is one of the busiest practices in Portsmouth – this is because our priority is to provide you with a five-star dental care experience!
The benefits:
Long term, dental implants have excellent aesthetics that are lifelike and natural.
Dental implants have been used for over 30 years and have impressive success rates.
Dental implants increase the stability of your Bridge or Denture for eating and speaking.
Dental implants can restore lip support and reduce wrinkles.
Dental implants preserve jaw bone and gums that usually shrink away after tooth loss.